Optimize Your Storage Space with High-Quality

Cantilever Racking Solutions
---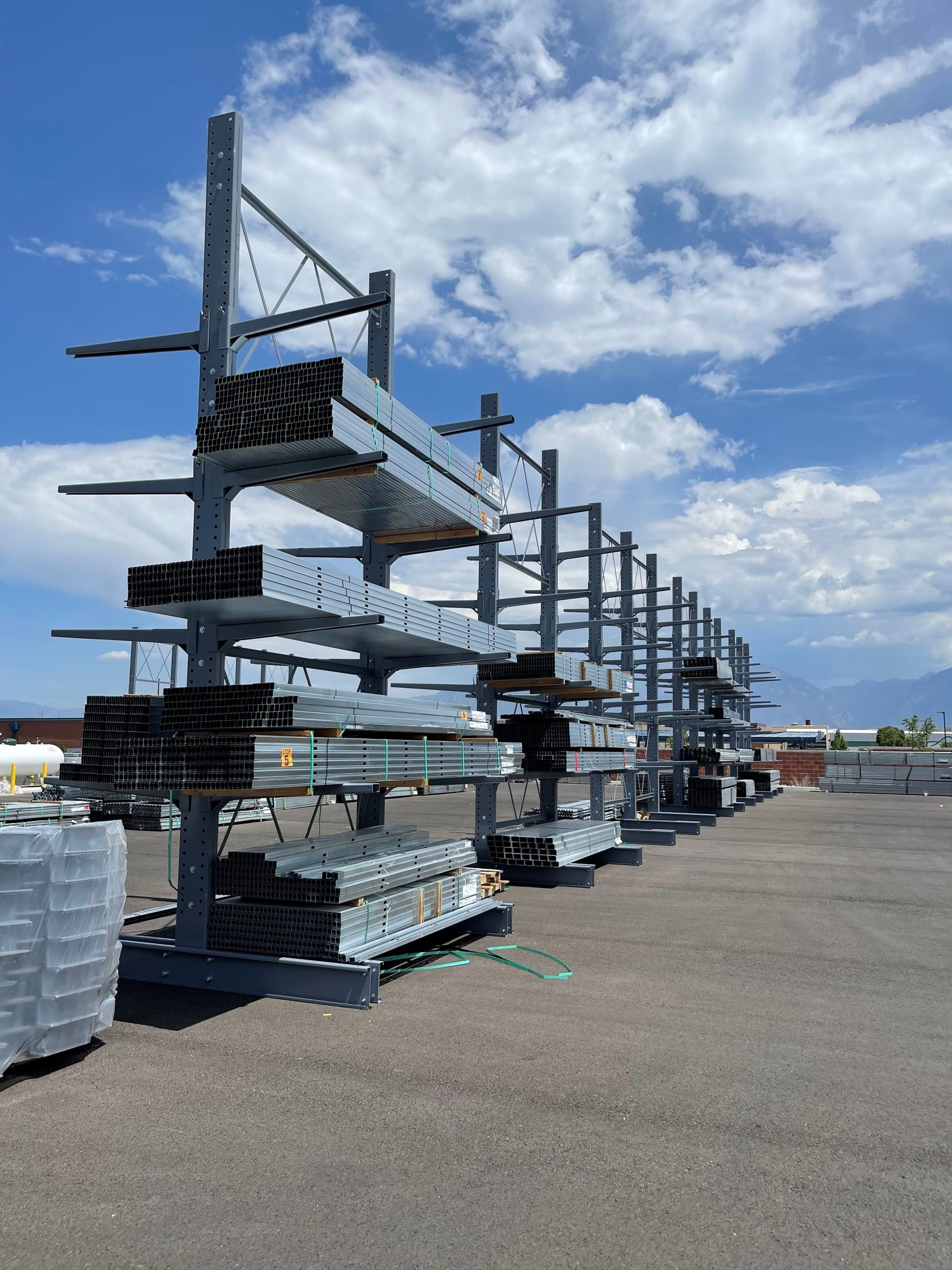 At Elite Warehouse Supply we are your trusted partner in providing top-of-the-line Cantilever Racking solutions.
Are you tired of dealing with cluttered and inefficient storage spaces?
Do you need a reliable system to organize and access your long and bulky items?
Look no further! Our cantilever racking systems are designed to meet your storage needs while maximizing space utilization and ensuring easy access to your inventory. Read on to discover how our cantilever racking solutions can revolutionize your storage capabilities.
---
Reach out to one of our Sales Professionals below or click HERE to request a quote!
---
Addressing Storage Challenges In today's fast-paced business environment, efficient storage solutions are crucial for maintaining productivity and streamlining operations. Traditional storage systems often fall short when it comes to accommodating long, heavy, and irregularly shaped items. That's where our Cantilever Racking Systems shine! We understand the unique challenges you face, and our innovative solutions are specifically tailored to address these storage limitations head-on.
Unleash the Power of Cantilever Racking Our Cantilever Racking Systems provide the ultimate solution for storing items such as pipes, lumber, steel bars, furniture, and more. With their open-front design and adjustable arms, our racking systems offer unmatched accessibility and flexibility. Say goodbye to wasted time searching for items buried in a sea of disorganized inventory. With our Cantilever Racks, you can effortlessly locate and retrieve your stored items, saving valuable time and increasing operational efficiency.
Customization and Space Optimization At Elite Warehouse Supply, we understand that every business has unique storage requirements. That's why we offer customizable Cantilever Racking solutions. Our expert team will work closely with you to design a system that maximizes your available space, ensuring optimal storage capacity and easy navigation within your facility. Whether you need single-sided or double-sided racks, our versatile solutions are tailored to fit your exact specifications, guaranteeing a seamless integration into your existing storage infrastructure.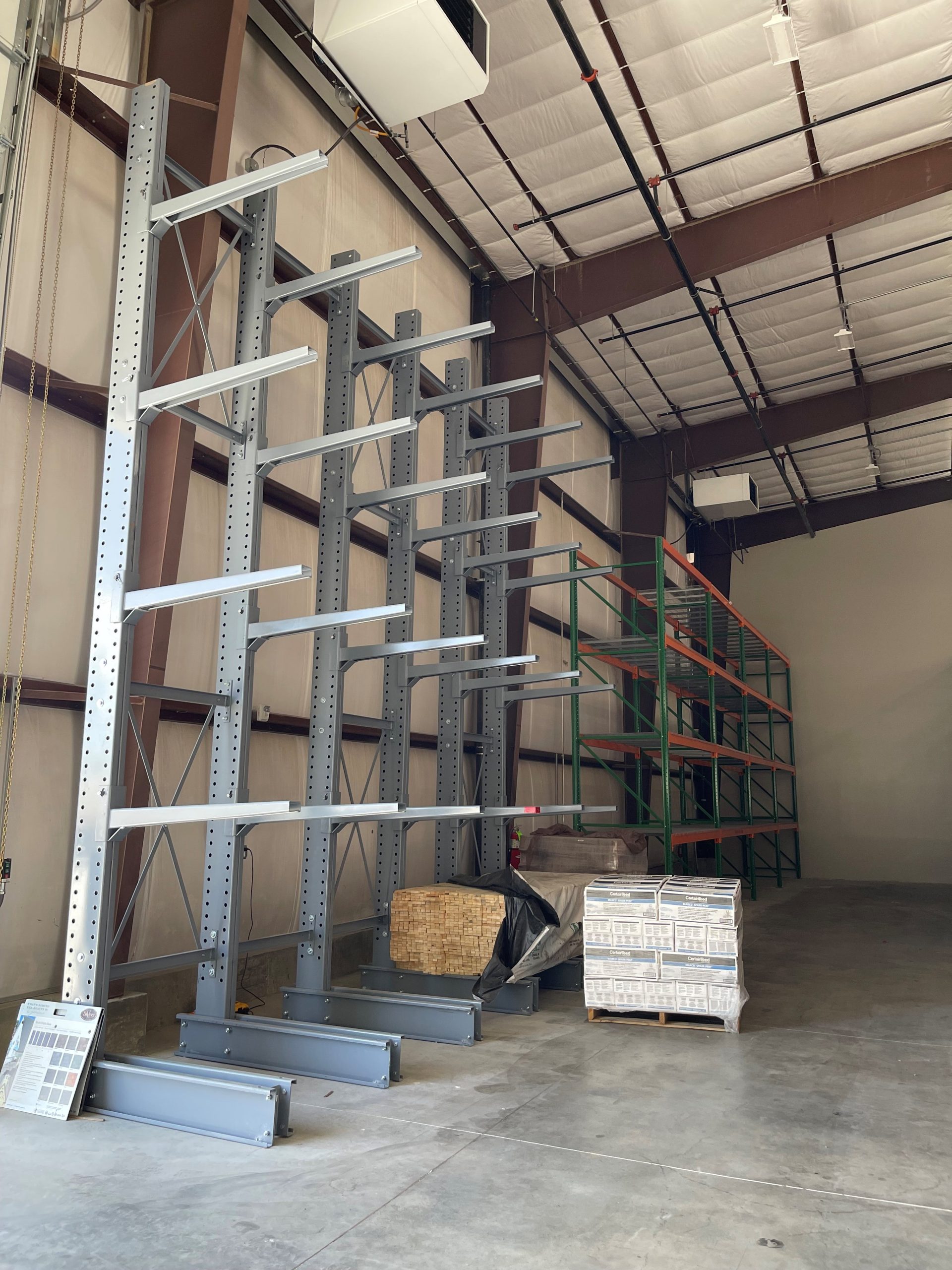 Uncompromising Quality and Durability We take pride in delivering Cantilever Racking solutions that are built to last. Our racks are constructed using high-quality, heavy-duty steel, ensuring exceptional strength and durability. Designed to withstand rigorous daily use and heavy loads, our racking systems offer a reliable and long-lasting storage solution for your valuable inventory. With our products, you can have peace of mind knowing that your items are securely stored, protected from damage, and easily accessible whenever you need them.
Your Trusted Partner When you choose Elite Warehouse Supply, you're not just investing in a product; you're investing in a partnership. We are committed to providing unparalleled customer service, from the initial consultation to the installation and ongoing support. Our team of experienced professionals will guide you through the entire process, offering expert advice and ensuring that your storage needs are met with the utmost precision and efficiency. We take pride in building long-lasting relationships with our clients, and your success is our ultimate goal.
Unlock Your Storage Potential Don't let inefficient storage systems hinder your business growth. Upgrade to our high-quality Cantilever Racking solutions and unlock the full potential of your storage space. Experience the benefits of streamlined operations, increased productivity, and easy access to your inventory. Contact us today to schedule a consultation with our knowledgeable team and take the first step towards transforming your storage capabilities with Elite Warehouse Supply. Let us help you optimize your storage space and revolutionize your business!
---
Looking to find out more information on Cantilever Racking? Reach out to one of our Sales Professionals below or click HERE to request a quote!
---