---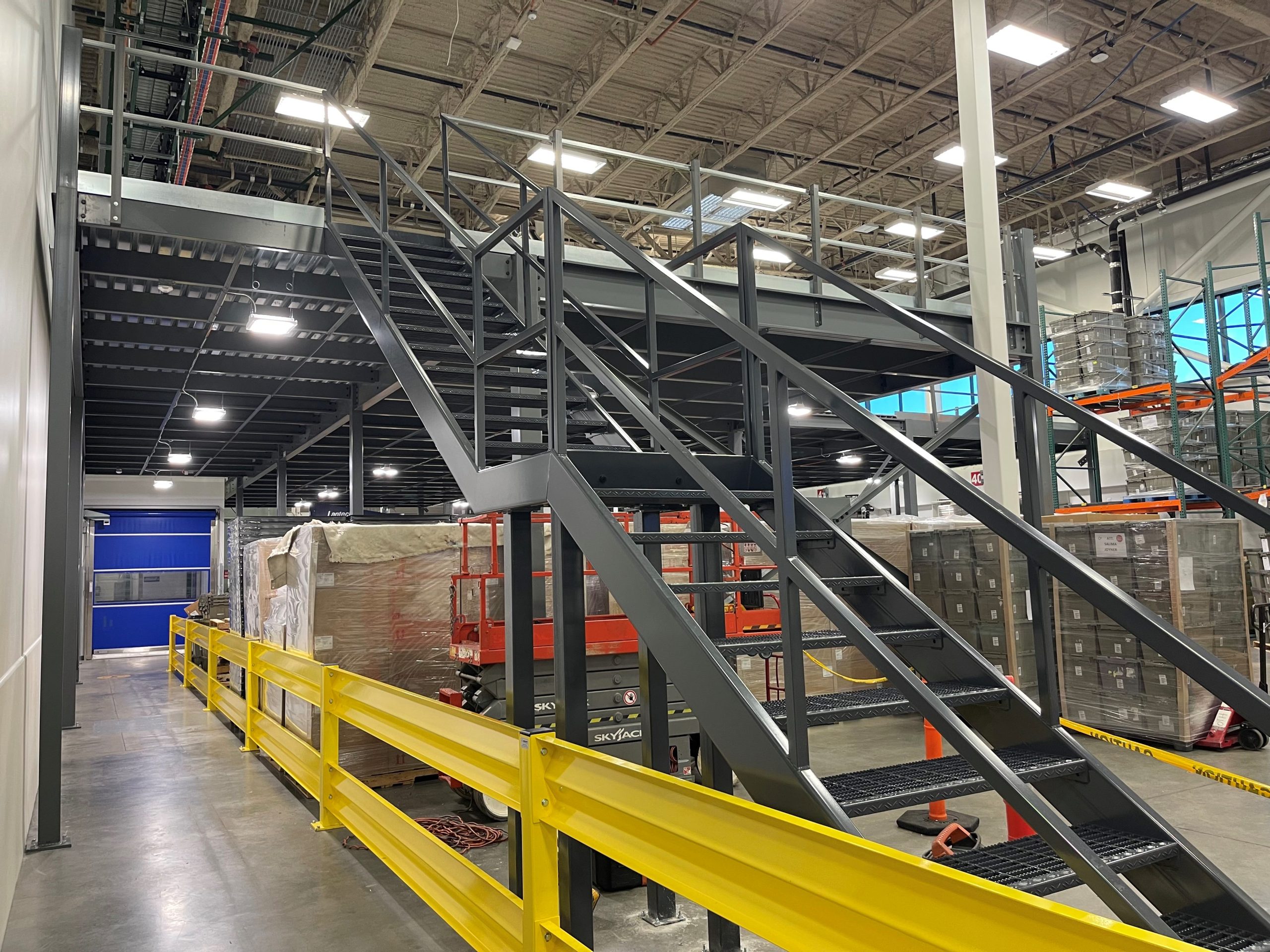 We offer a wide range of industrial fabrication solutions. We take pride in offering an extensive selection of custom-made products that are designed to enhance efficiency, safety, and productivity in your workplace.
Our industrial fabrication services encompass various essential components that are crucial for a well-functioning facility. From staircases and railings to shipping tables, receiving tables, push carts, mezzanines, safety barriers, and security gates, we have you covered.
---
Looking to find out more information? Click HERE to request a quote!
---
When it comes to Staircases and Railings, we understand the importance of durability and compliance with safety regulations. Our experienced fabricators craft sturdy staircases and railings that not only provide secure access between levels but also prioritize the safety of your employees.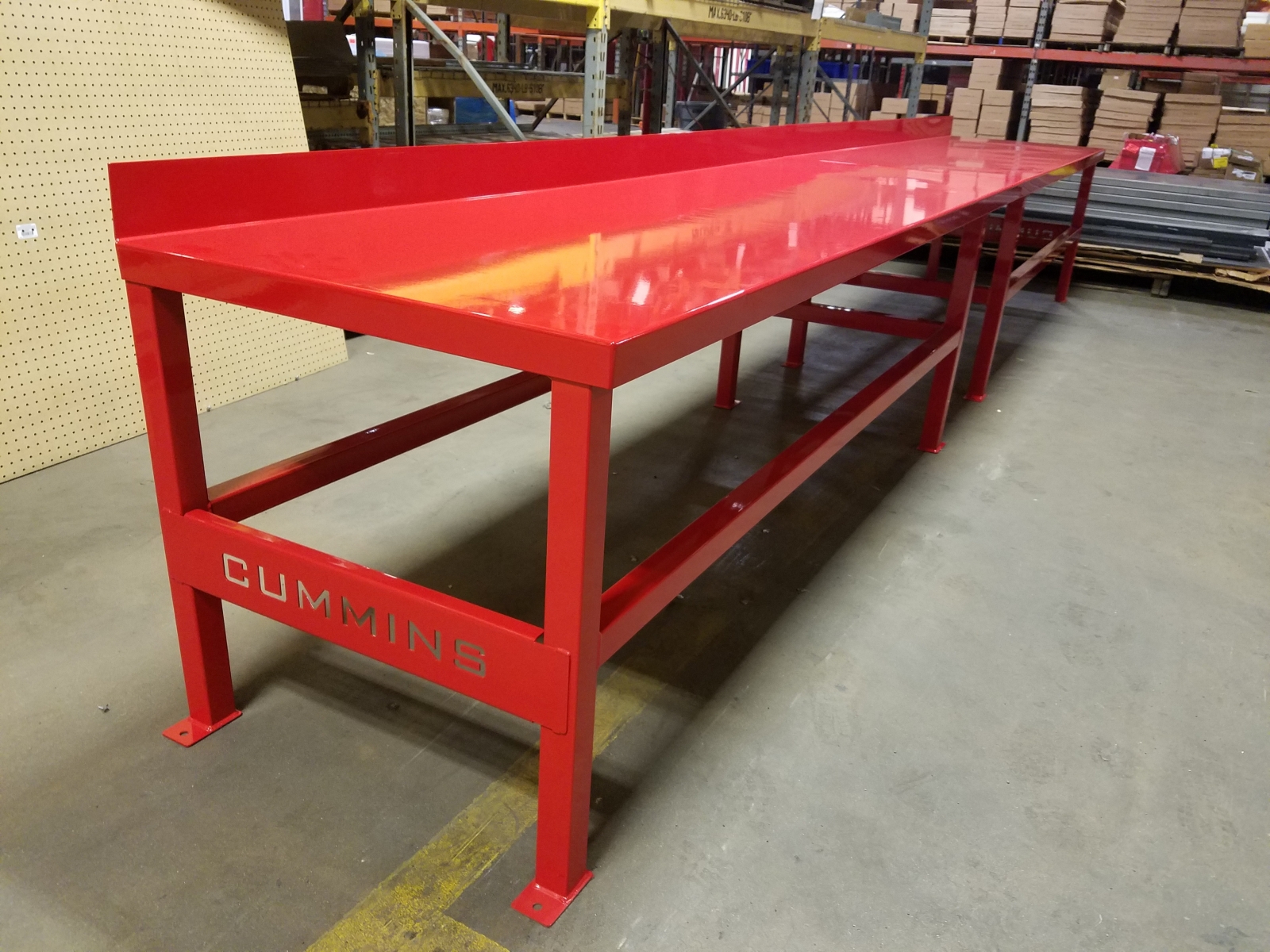 Shipping Tables and Receiving Tables are essential for streamlined logistics operations. Our fabrication team creates robust tables that are built to withstand heavy loads and provide a stable surface for efficient sorting, organizing, and handling of incoming and outgoing shipments.
Push carts are indispensable tools for material handling within your facility. Our custom-designed push carts are ergonomically crafted to facilitate easy maneuverability, optimizing productivity and reducing the risk of workplace injuries.
If you require additional storage space, our Mezzanines provide an excellent solution. Designed to maximize vertical space, our mezzanines offer a cost-effective way to increase your usable floor area, allowing for efficient storage or the creation of new workspaces.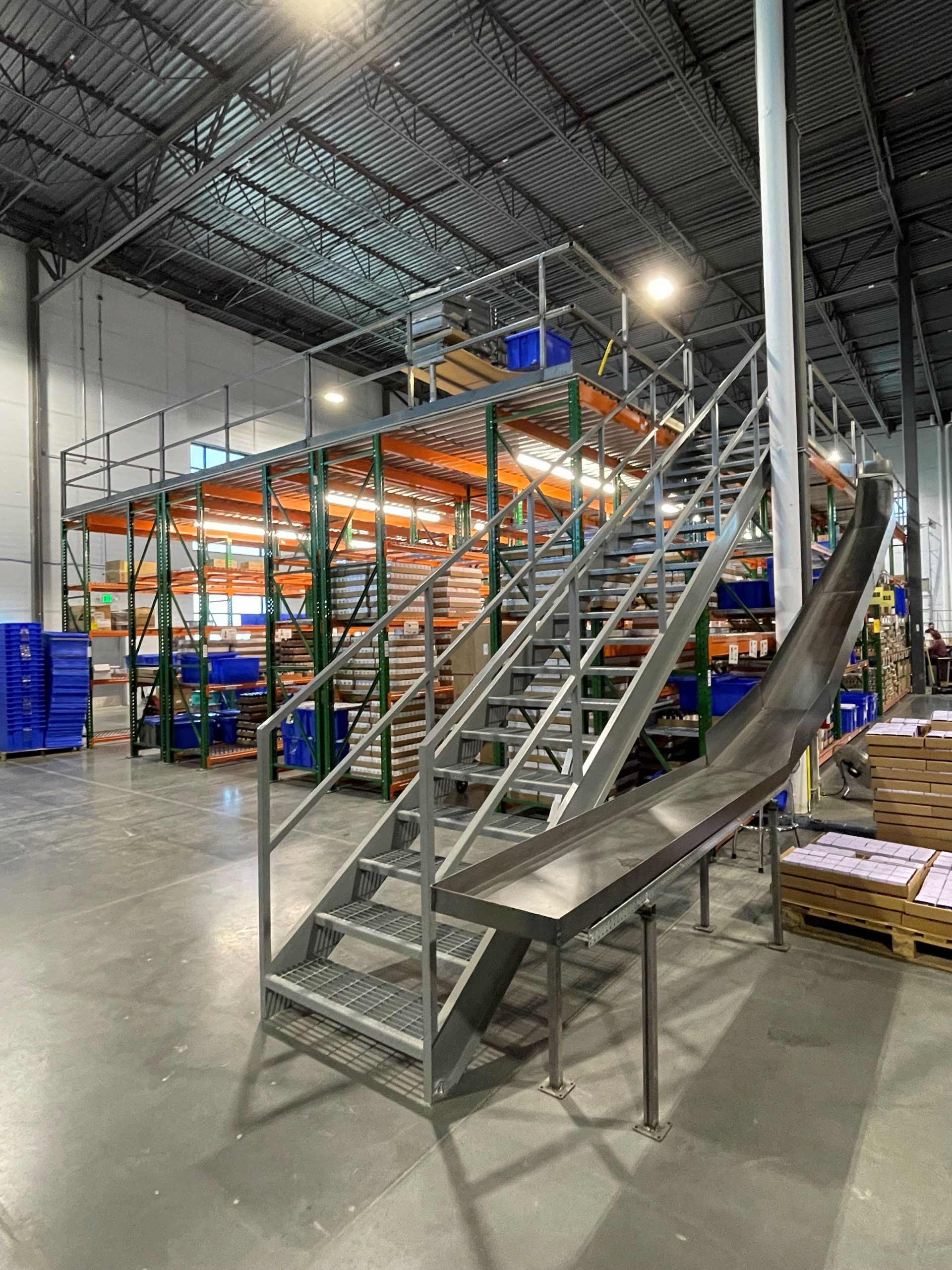 Safety Barriers are essential for safeguarding both employees and equipment. Our fabricated safety barriers are built to withstand impact, preventing accidents and creating clear boundaries in your facility.
Security Gates provide an added layer of protection for restricted areas. Our durable and reliable security gates are designed to control access, ensuring the safety and security of your premises.
We pride ourselves on delivering top-notch industrial fabrication solutions that are tailored to meet your specific needs. Our experienced team of fabricators utilizes high-quality materials and follows strict quality control measures to ensure that every product meets our rigorous standards.
When you choose our industrial fabrication services, you can expect exceptional craftsmanship, attention to detail, and a commitment to delivering products that exceed your expectations. Contact us today to discuss your requirements and let us help you enhance the functionality, safety, and efficiency of your workplace.
---
Click HERE to request a quote!
---